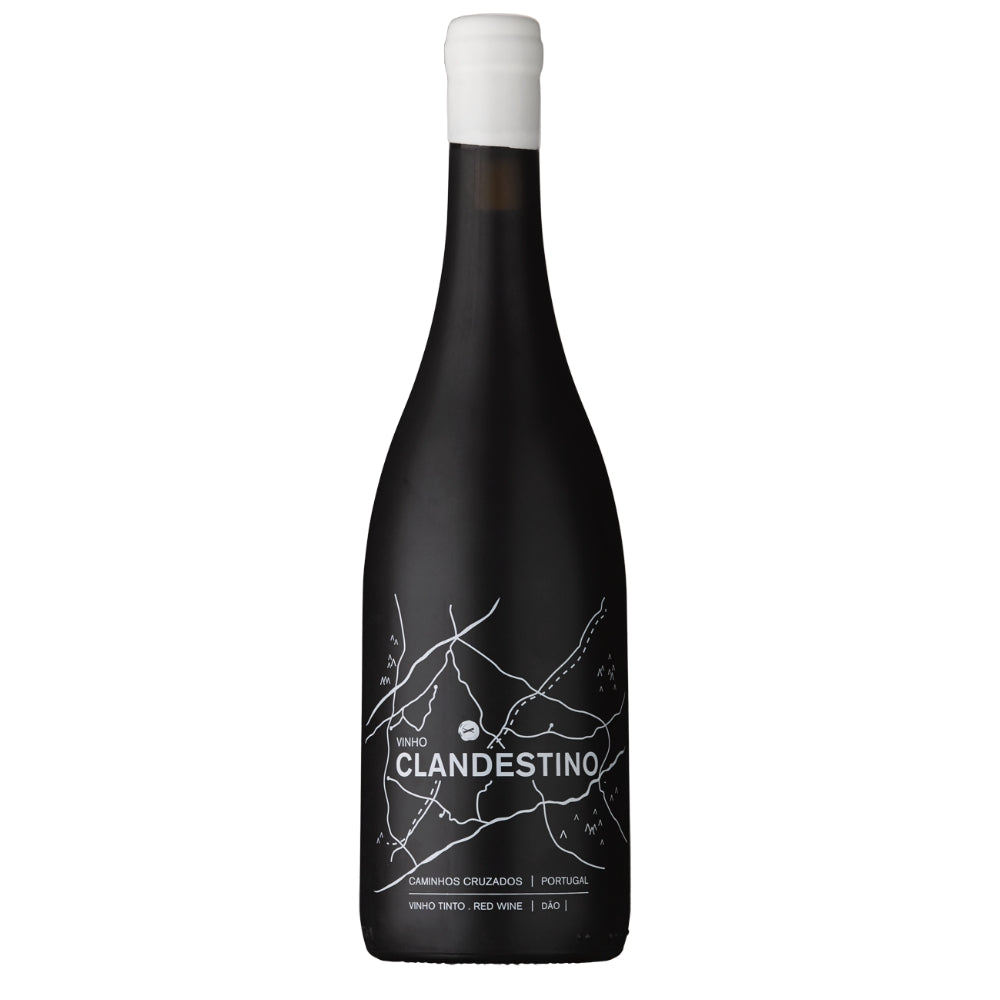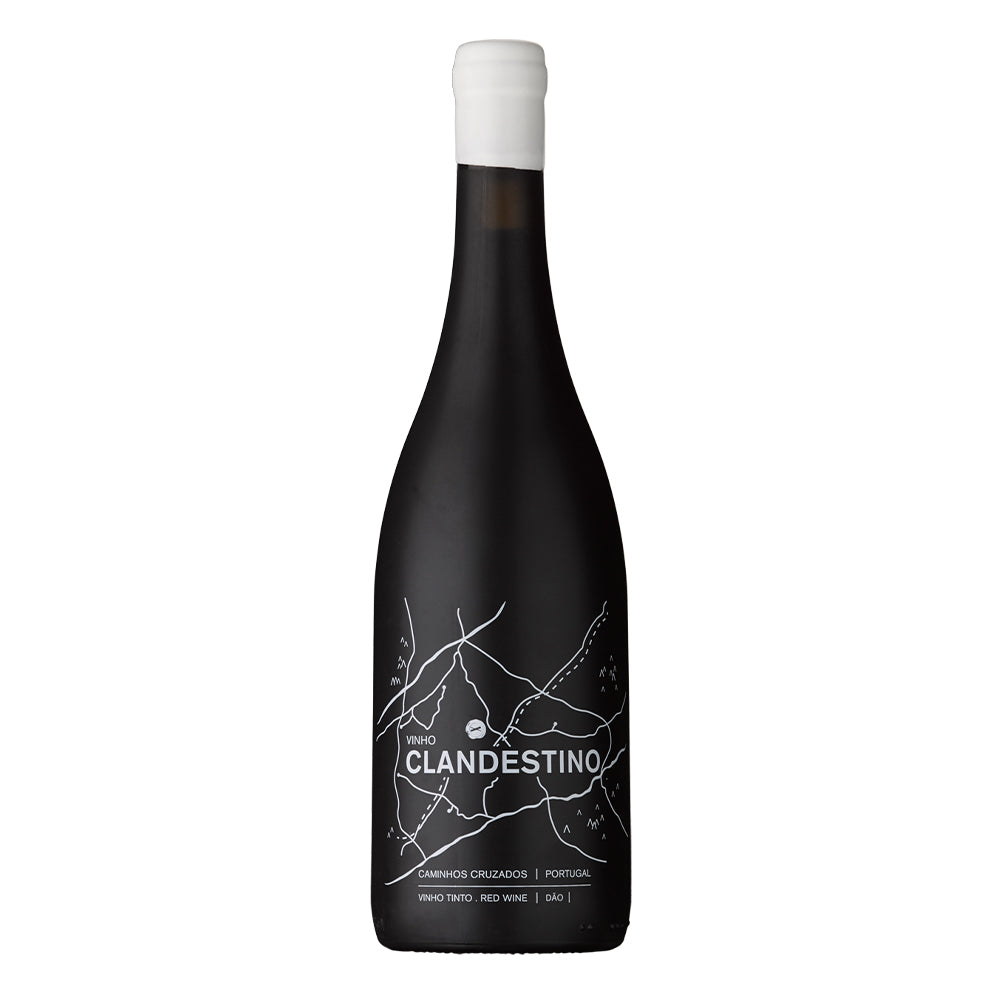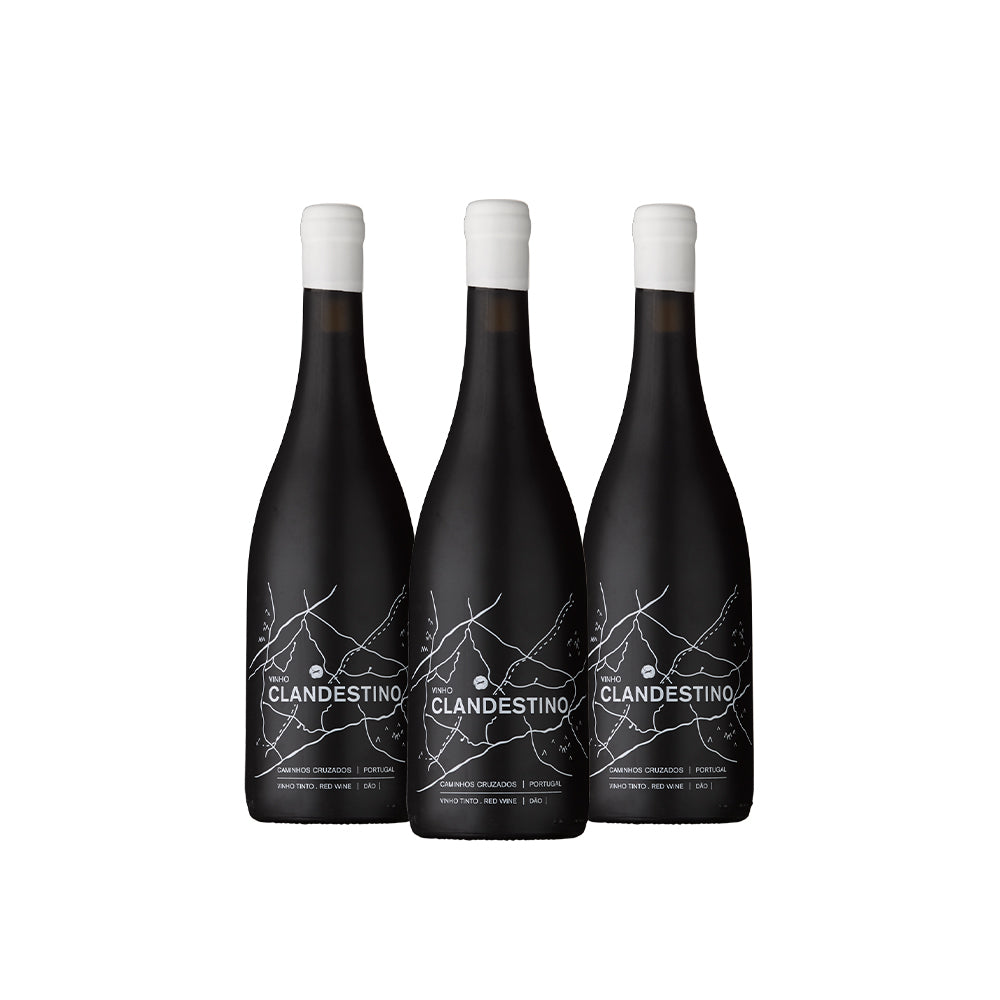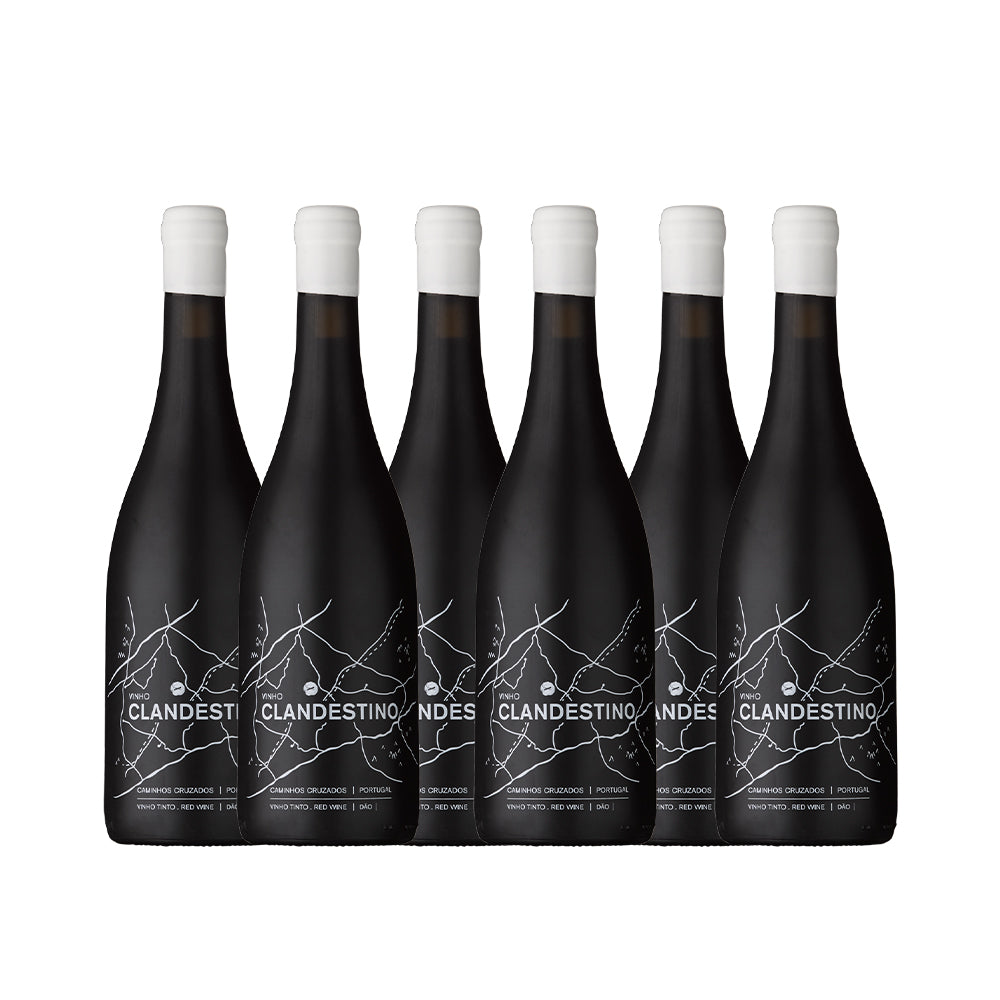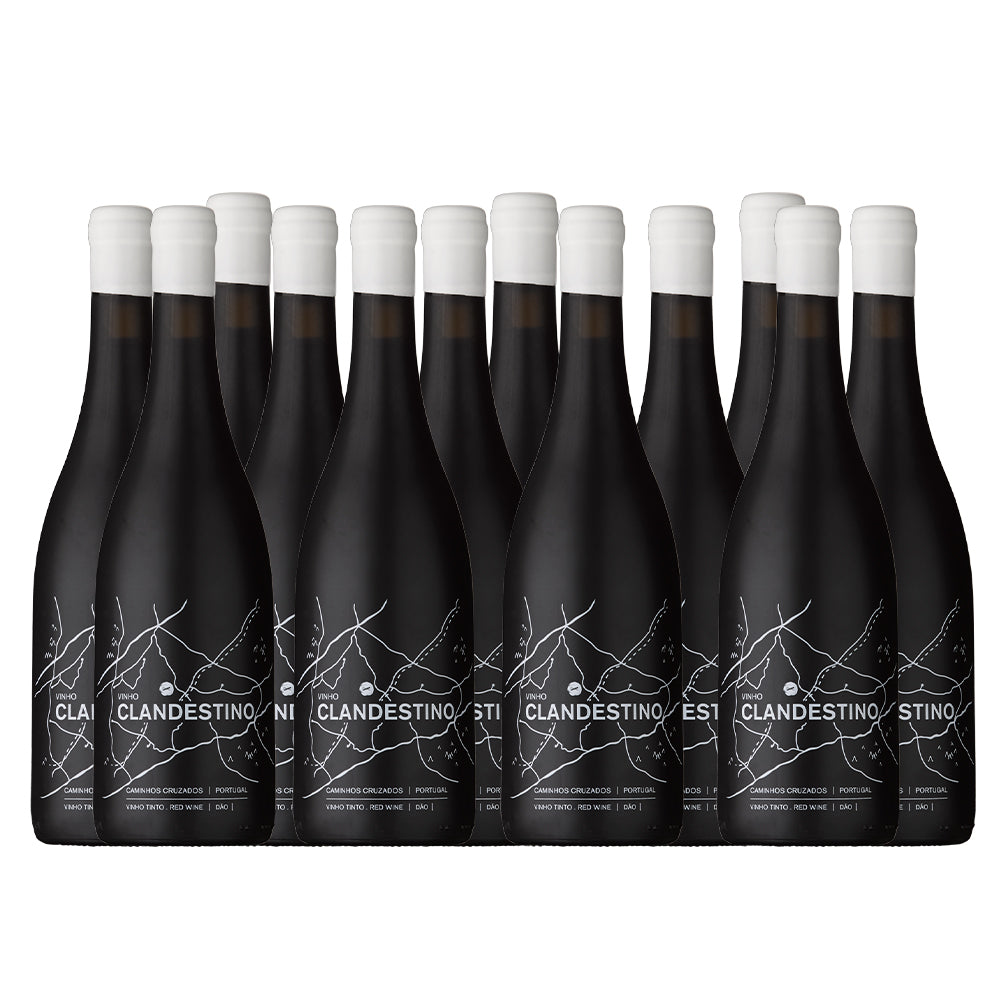 CLANDESTINO Clandestino Red | Dão D.O.P. 2017
From the Latin clandestinus. Kept secret or done secretively; covert behind-the-scenes; under-the-table; concealed or hidden; illegal or immoral. Planted at plain sight in the heart of Dão, the grapes that give birth to this Clandestino have a very distant origin. Produced by a number of accomplices, from harvest to bottling, this wine shows itself fresh, delicious, enigmatic and – so they say – immoral.

TASTING NOTES
The composition of two grape varieties fermented in unison promoted a superior integration of their particular qualities. One of the varieties is identified for its chromatic and aromatic intensity. The other, on the contrary, known for its discreet color and austere aromas which lend origin to a wine owning the best of both worlds. The aromatic exuberance of one, with tones of red and black berries appear integrated by the fineness and crispness of the other with its soft aromas, where one detects black cherry and dark chocolate, pepper and a refreshing minerality. The elegance and harmony are two notable characteristics which evidently surge in taste, where the crispness and quality of the soft tannins contribute to a whole recognized "clandestino? in the region, owning its identity.
HARMONIZATION
Baked codfish, grilled octopus, roast beef, pork Alentejo. Serve at a temperature between 14 - 16ºC.