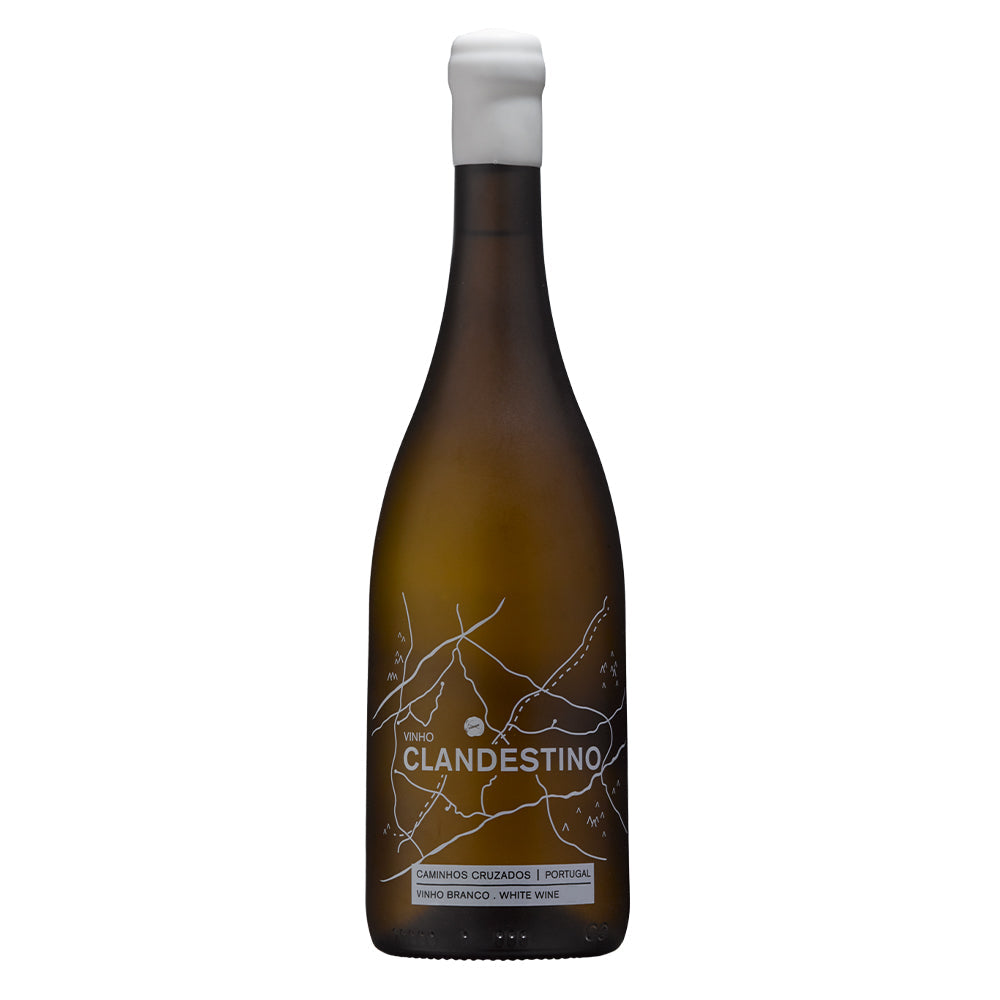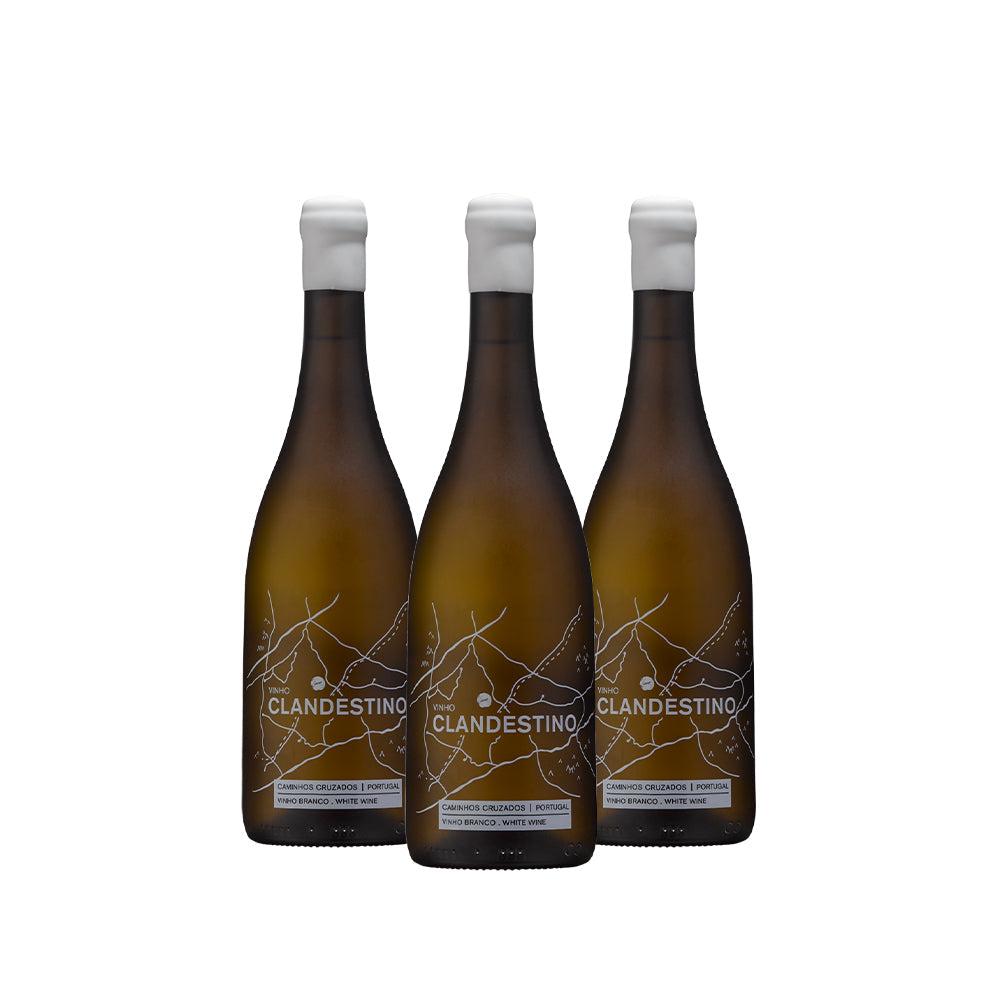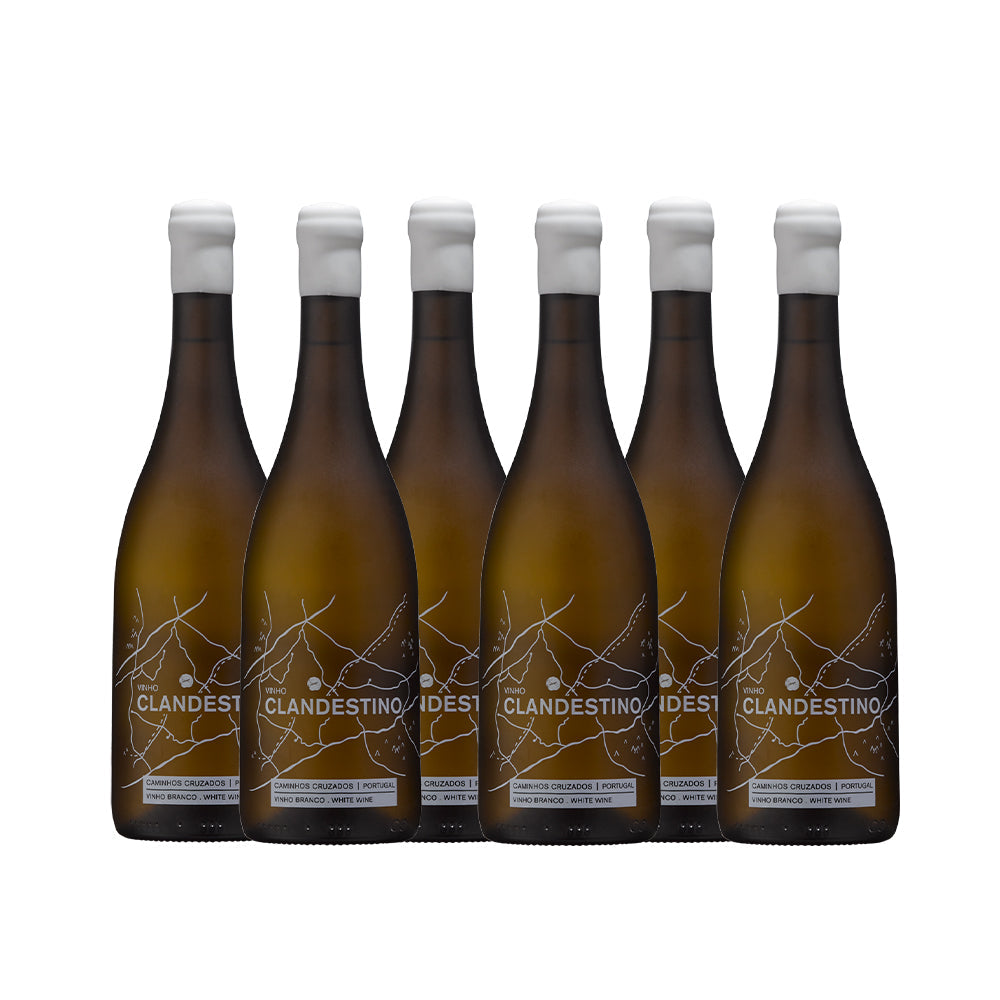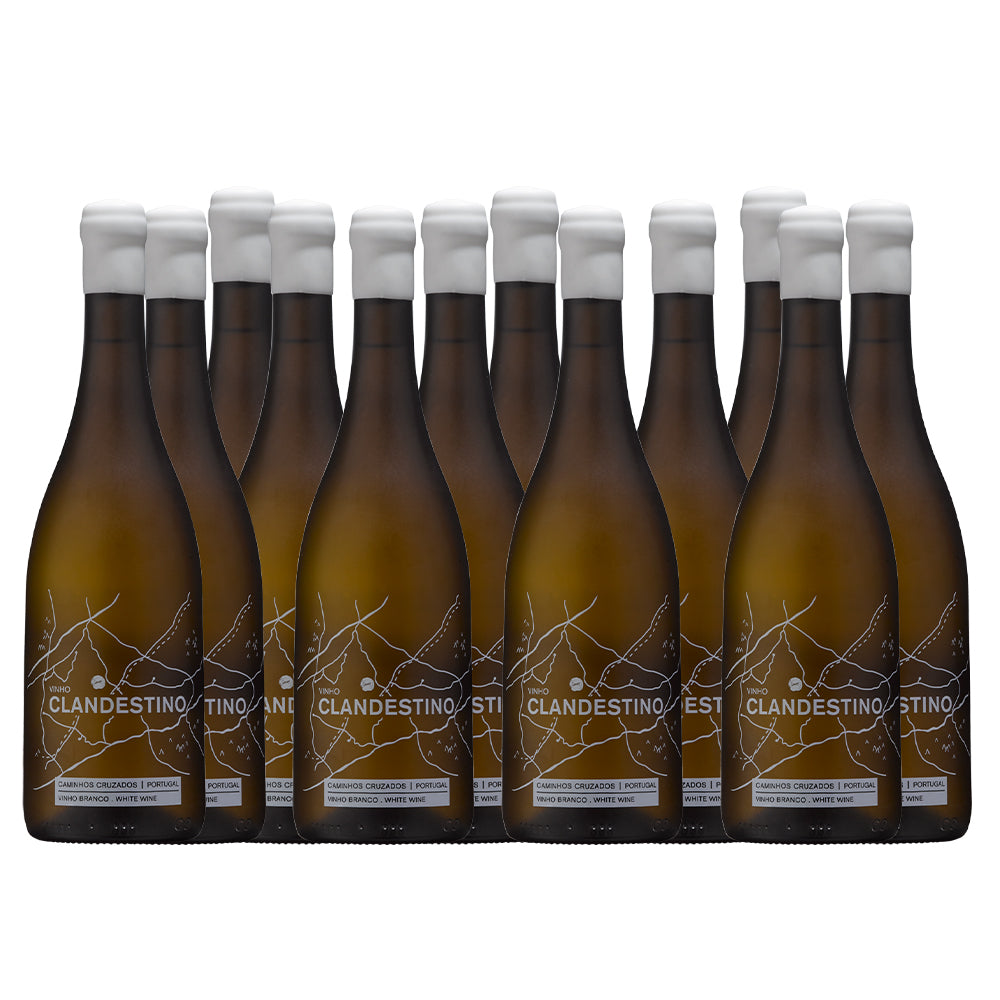 CLANDESTINO Clandestino White | I.G. 2019
From the Latin clandestinus. Kept secret or done secretively; covert behind-the-scenes; under-the-table; concealed or hidden; illegal or immoral. Planted at plain sight in the heart of Dão, the grapes that give birth to this Clandestino have a very distant origin. Produced by a number of accomplices, from harvest to bottling, this wine shows itself fresh, delicious, enigmatic and – so they say – immoral.
TASTING NOTES
Two international grape varieties are part of the blend, fermented together, thus promoting a superior integration of their particular qualities. One of the grape varieties is known for its aromatic personality, with dense hues, and full of notes of ripe white fruits.
Also, it plays more on austerity and delicacy, where light floral touches appear, contributing to the harmony of the lot! In the mouth the volume and density of one contrasts harmoniously with the firmness and containment of the other.
The happy marriage of these two grape varieties was promoted by the private terroir of Quinta da Teixuga, giving the two international grape varieties all conditions to develop. personality, influenced, however, by the Portuguese temperament.

HARMONIZATION
Baked fish, natural oysters, seafood and sushi.