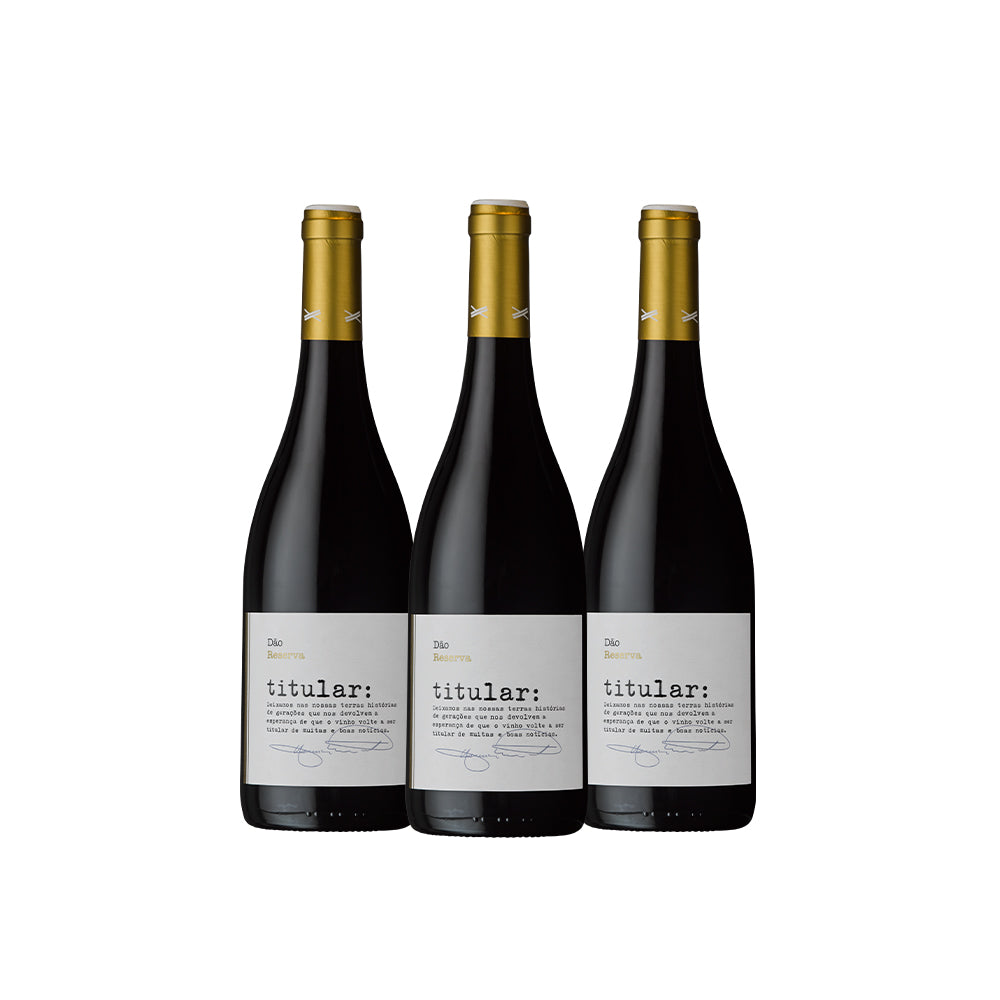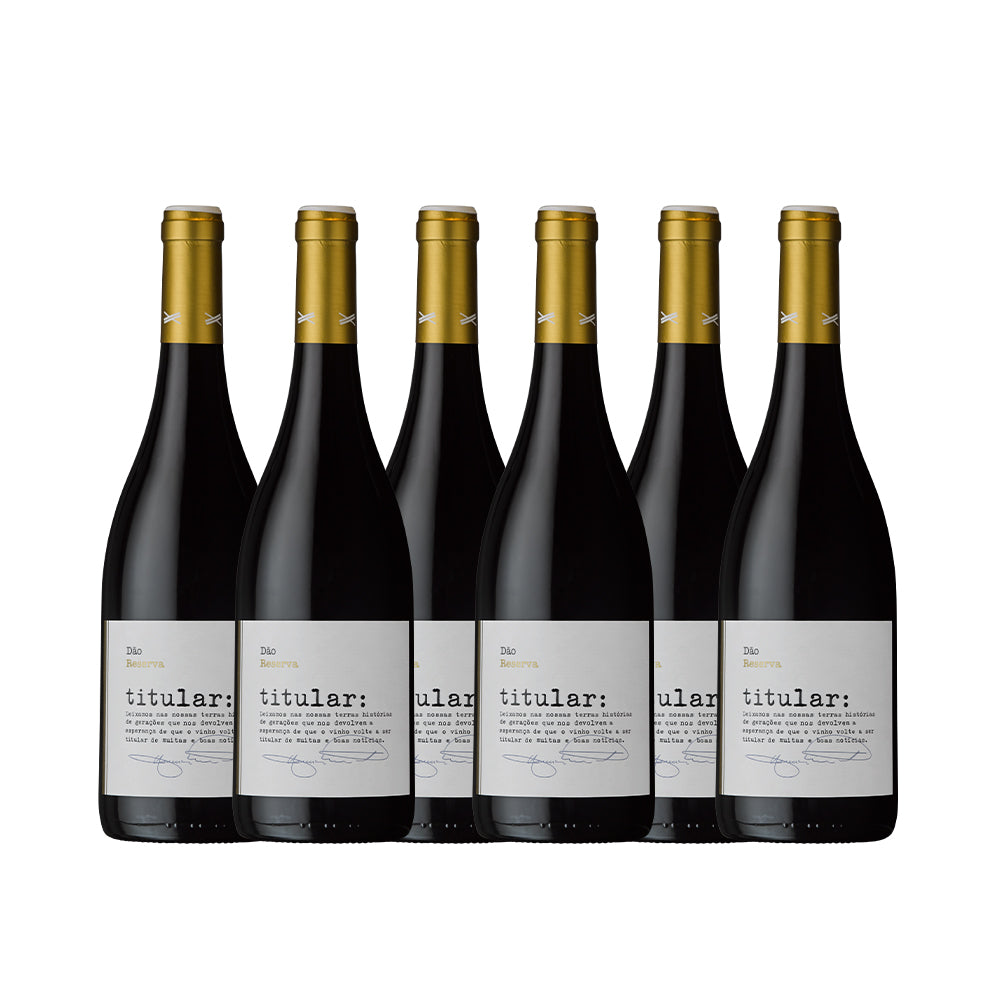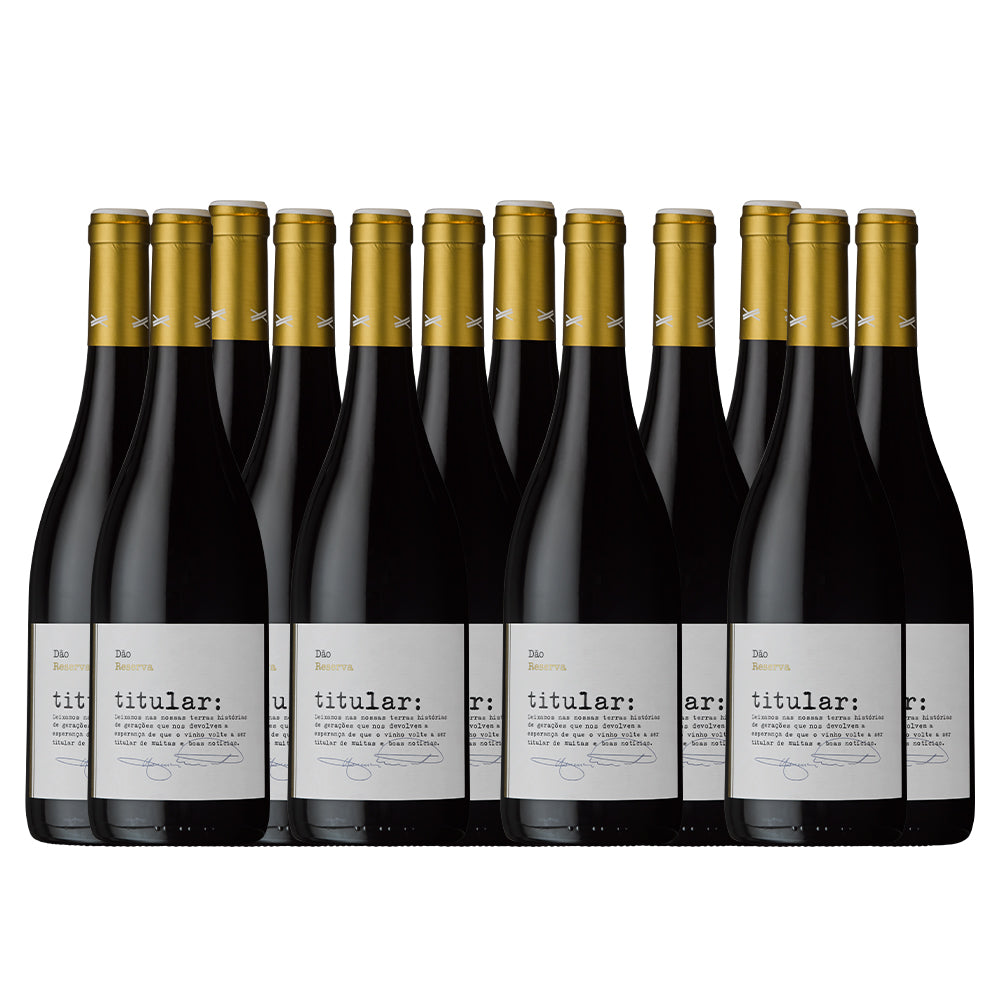 TITULAR Reserva Red | Dão D.O.P. 2017
This blend gathers the three great red grape varieties from Dão: Touriga Nacional, Alfrocheiro and Tinta Roriz. The aromatic exuberance and volume of the Touriga Nacional are here balanced with Tinta Roriz firm tannins and minerality, and complemented by acidness of Alfrocheiro.
TASTING NOTES
With an intense ruby color, this wine presents a complex aroma, where notes of red and black fruit are combined with the typical floral tone of the Touriga Nacional. In the mouth one can find a perfect balance between acidity and tannins as well as the oak notes from the stage in barrels, having an elegant and persistent ending.
HARMONIZATION
Ham and sausages, oven-baked lamb, duck rice, oven-baked duck, steak with pepper sauce, oxtail stew, pork à Alentejana, oven-baked pork loin, partridge stew with chestnuts, and cheese "queijo da serra?. Serve at a temperature between 16-18ºC.